Staples has some great products for a home office. I know there are many of you out there who love office supplies just like me. There are some great products I just discovered that I really liked.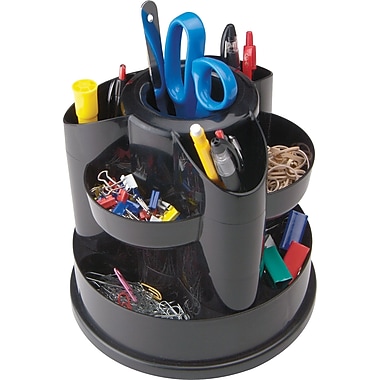 The Staples 10-compartment rotating desk organizer is a great way to organize all those supplies lying around. It has 10 compartments so there is room for all your paper clips, rubber bands, pens and more. It spins so it is easy to access all areas and it is pretty sturdy and looks pretty good in black plastic.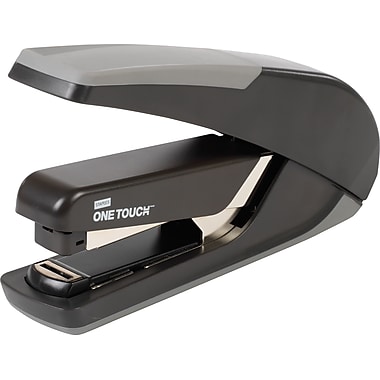 Staples One-Touch Plus Desktop Flat Stack Full Strip Stapler is an excellent stapler for heavy-duty projects. It can staple up to 30 pages and is very easy to use with its soft rubber grip and non-skid base. It also keeps the pages neatly stacked for a more professional appearing document. It uses regular staples and loads with the touch of a button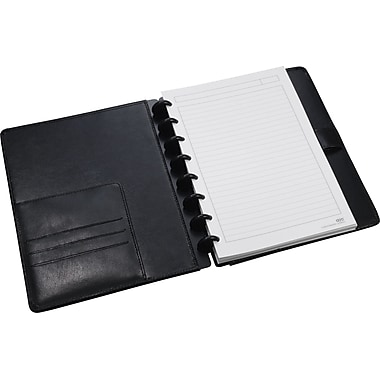 Staples Arc junior size customizable leather notebook system measuring approximately 7″ by 9″ is the perfect size to carry around. It comes in a couple of colors and is very pleasing to the eye. It has a pen holder and interior pocket with business card slots. My favorite part is that the pages can be repositioned and they are made of premium heavyweight paper.
I'm off to go organize my desk!